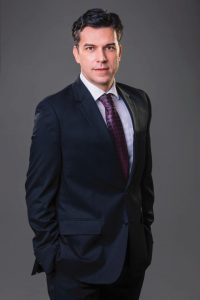 Era Polymers, is very pleased to announce the appointment of Rodrigo Rezende, as our Latin American Business Manager.
Rodrigo graduated with a degree in Chemical Engineering, and since that time, has worked for almost 20 years in the polyurethane industry. During this time, he also acquired an MBA, specializing in Foreign Trade.
Rodrigo has worked in several commercial roles for global polyurethane companies, supporting polyurethane customers in key sectors such as the mining, construction and the automotive industry.
Era Polymers has an established presence in the region already, and now with Rodrigo joining our team, we will have a business manager focusing solely on supporting our customers and distribution networks, in the important growth region that is Latin America.
His extensive polyurethane knowledge, matched with his many years of experience, will make Rodrigo a valuable asset to our growing Era global family.
He will be based in Sao Paulo, Brazil, with his wife Juliana, and young daughter Beatrice.